We are still on the process of uploading K-12 Instructional Materials. As requested, here are the file links. The remaining files will be uploaded soon. Please check this section from time to time.
We have organized our K-12 Instructional Materials. Just follow the links of what you need to get to the Download page.
K to 12 Instructional Materials Downloads Guide
HOW TO DOWNLOAD VIDEOS:
The links for the videos are the links for the direct download. Just right-click your mouse over the video title and then click "Save link as" and then Save to your computer. That's it.
HOW TO VIEW THE VIDEOS:
The links provided are youtube links. Just right-click on the link and click Open in new tab to vie the video. The instructions to be able to download these videos are written above.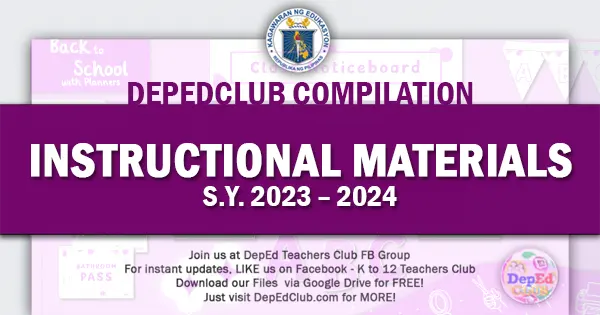 Downloadable K to 12 INSTRUCTIONAL MATERIALS
Downloadable Short Stories – ENGLISH
Maikling Kwento – Tagalog
Rhymes For Kids – English
Awiting Pambata – Tagalog