The Government Service Insurance System (GSIS) will start to accept applications for the GSIS Financial Assistance Loan (GFAL) program for personnel of the Department of Education (DepEd) starting May 15, 2018. Under the program, GSIS will lend a maximum amount of PhP500,000 to DepEd borrowers to pay the outstanding balance of their loan from accredited private lending institutions.
"Instead of offering the GFAL to DepEd personnel in selected cities and municipalities on a pilot run, we decided to open it to all teachers and teaching personnel nationwide because we want more teachers to benefit from lower interest rate and better terms of payment from GSIS. Reduced interest rates and smaller amortization spells savings and higher disposable take home pay for our members. This will definitely lighten their load," GSIS president and general manager Jesus Clint Aranas explained.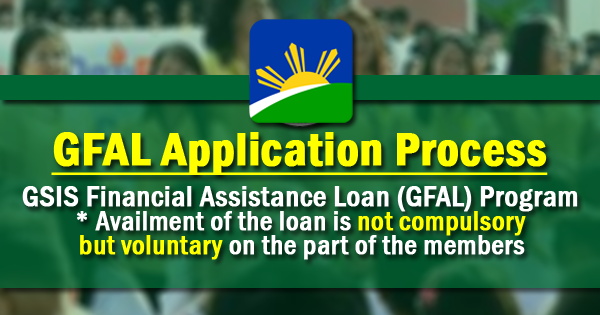 Under GFAL, qualified borrowers may borrow up to Php500,000 provided they have a take home pay not lower than Php5,000 after deduction of monthly obligations. If they are indebted to more than one private lenders, they may consolidate their loans and transfer the total amount to GSIS. The proceeds of the loan will be paid directly by GSIS to the private lending institutions.
"This loan program is a balance transfer and debt-consolidation facility in one. It allows the members to take a second look at their spending habits — if they are heavy borrowers, they might be spending beyond their means. The best thing about GFAL is that the borrowers will go through loan evaluation and counselling process and are required to attend the GSIS Financial Literacy Seminar before taking out the loan to adopt good money management practices," Aranas said.
Qualifications:
All DepEd Personnel may qualify for the GSIS Financial Assistance Loan Program if they are:
Active regular GSIS member with permanent status and paid premium for the last three years;
Not on leave without pay;
Has outstanding loan from DepEd-accredited lending institution;
and has no due and demandable loan account with the GSIS.
The borrower should also have no pending administrative case or criminal charge except for those who were sued by an accredited lending institution for non-payment of loan obligations as a result of the prioritization of GSIS and HDMF loan payments under D.O. No. 38, s. 2017 on July 31, 2017.
These members are qualified to avail of GFAL.
Payment:
The interest rate of GFAL is 6% per annum computed in advance payable in monthly installments for six years.
Payments will be automatically deducted from the borrower's salary.
The loan has no processing fee.
Availment of the loan is not compulsory but voluntary on the part of the members.
GFAL Application Process:
To apply, DepEd personnel should submit the following documentary requirements:
Properly filled-up GFAL Application Form that may be downloaded from the GSIS website –
GSIS-prescribed statement of account with clear photocopy of the authorized representative of the lending firm who will claim the check from the GSIS and contact details
Borrower Loan Agreement, loan voucher or other certified documents indicating the term of loan, interest rate, monthly amortization and due date of first loan amortization;
and Payslips for the last three months, certified as true copy by the agency authorized officer.
Only complete submissions will be accepted and processed by the GSIS.
Interested parties who have inquiries may visit the GSIS website, www.gsis.gov.ph, or Facebook account, @gsis.ph; email gsiscares@gsis.gov.ph; or call the GSIS Contact Center at 847-4747 or 1-800-8-847-4747 (for Globe [free with minimum Php8.00 load] and TM subscribers) or 1-800-10-847-4747 (for Smart, Sun, and Talk 'N Text subscribers; Php8.00/call).
Source: