Last August 3, 2018, the DBM approved the creation of 1,310 positions for SPED Teacher I, with Salary Grade 14, or a total annual compensation of PhP 455,839. These positions were requested for by the Department of Education (DepEd) to address the faculty requirement of Special Education Centers or schools which aim to provide access to basic education among children with special needs.
These positions form part of the 81,240 teaching and teaching-related positions approved for creation in the 2018 National Budget. Of these positions, 1,944 are for SPED Teacher I, indicating a remaining balance of 634 more SPED Teacher I positions to be approved for creation within the year.
This will be charged against the PhP 17-billion allocation for the creation of all teaching and teaching-related positions under the New School Personnel Positions line item of the DepEd budget in the FY 2018 General Appropriations Act.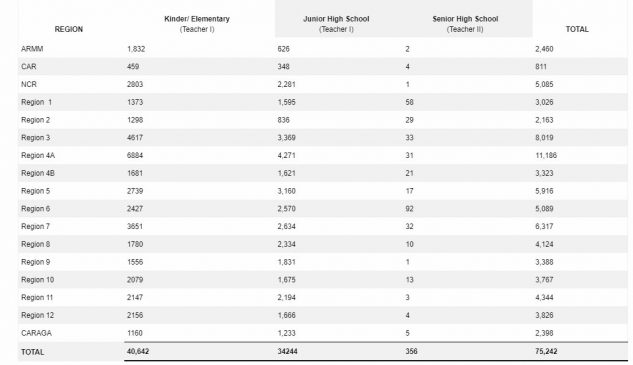 Source: Department of Budget and Management