The Department of Education on Thursday declined to comment on Budget Secretary Benjamin Diokno's remark that increasing the salaries of public school teachers is not the priority for now.
"Siguro po we will not comment on what our good Secretary Diokno said, dahil sila naman po talaga yung eksperto tungkol diyan at may mandato po para makapagsabi kung ano yung kakailanganin sa pagtaas ng sahod…," DepEd Undersecretary for Legislative Liaison Office, External Partnerships Service and School Sport Tonisito Umali told "Unang Balita" on Thursday.
Earlier, Diokno said that doubling the present salary rate would entail an additional P500 billion for the more than 680,000 public school teachers in the country.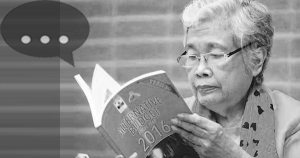 "…That requires a huge amount because there are 600,000 teachers … Doubling the salaries of teachers would need half-a-trillion pesos," DBM's Diokno told reporters at a breakfast forum last Wednesday.
"I think that is not our priority at this time. Our priorities are Build, Build, Build and social protection, taking care of the poor," he added.
Diokno's remark was meant to clarify Presidential Spokesperson Harry Roque's announcement that President Rodrigo Duterte asked the DBM to find ways to double the entry salary of teachers.
But Umali said that public school teachers will still have an increase due to Executive Order No. 201 or the Salary Standardization Law which was signed by former president Benigno Aquino III last February 2016.
He said that the P19,000 basic salary of public school teachers in 2016 has been increased to P19,620 last year. For this year, the third tranche of the salary increase amounting to P20,179 will be effective this month.
Diokno had also the same sentiment saying that considerations on adjusting the salaries of government workers, particularly public school teachers, should be addressed after the fourth tranche of the salary standardization program has been completed in 2020.
"There's about 15 to 16 percent increase in salaries this year and another in 2019 and 2020," Diokno said.
Meanwhile, Umali said that they were also ordered by Education Secretary Leonor Briones to study the effects of the newly-implemented Tax Reform for Acceleration and Inclusion (TRAIN) law to public school teachers.
"Inutos po ng aming ma'am [DepEd secretary] Liling (Leonor) Briones kung ano po yung epekto ng TRAIN law dito sa net income pay ng ating mga guro. So, kung magbibigay po tayo ng halimbawa muli yung basic salary, yung entry level last year with the deductions, ang kanilang net income pay po ay nasa P17,222 po lamang with TRAIN," Umali said.
"Ang kanilang net take-home pay ay magiging P20,000 more or less or an increase of P2,792 per month. An increase of 16.21 percent at bukod po diyan yung mga iba pa pong mga benepisyo na through the initiatives of our ma'am Liling Briones, pagtaas ho ng chalk allowance of P2,500 to P3,500," Umali added.
Also last Wednesday, Act Teachers Party-list representative Antonio Tinio told "Unang Balita" that teachers welcome the order of President Duterte as a positive development.
In response to Diokno's remark, he said that government agencies can find the funds needed for the salary hike if they want to, as what they did to the doubling of the salaries of police personnel.
He hinted that teachers' salaries may not be doubled but the benchmark for the raise should be the P29,000 starting rate for the cops.
Source/Credits:
Was this helpful? Like and Share for others too.