2019 DLL UPDATE! In this article, you will find our compiled teacher resources – 4th Quarter KINDERGARTEN Daily Lesson Log (2019 DLL).
DepEd Teachers Club aims to complete all the 4th Quarter KINDERGARTEN Daily Lesson Log  to make it available to our fellow teachers and help them complete their teacher resources to make their efforts more directed into the actual teaching process.
Y
ou will find the KINDERGARTEN Daily Lesson Log at the bottom of this article. If you have time, you may read the article below for some background on the kindergarten curriculum.
 (Enclosure to DepEd Order No. 043, s. 2018)
GUIDELINES ON THE RELEASE,  USE, REPORTING, AND MONITORING AND EVALUATION OF THE FY 2018 CHILD PROTECTION PROGRAM FUNDS FOR CAPACITY BUILDING
I. RATIONALE
DepEd Order No. 40, s. 2012 or the DepEd Child Protection Policy (CPP) reiterates a zero tolerance policy for any act of child abuse, violence, exploitation, discrimination, bullying and other forms of abuse.
Towards this end, the CPP mandates the conduct of capacity-building programs and activities for DepEd teaching and non-teaching personnel, students and learners, and parents and guardians to understand and implement the CPP.
Capacity-building programs and activities, conducted by DepEd or in collaboration with external partners through trainings and seminars on child rights development, positive and non-violent teaching and classroom discipline, enhancement of social and emotional competence, and anger and stress  management, among others, all aim to uphold the best interest of the child in all matters and decisions affecting them.
II. SCOPE OF THE POLICY
The Guidelines shall cover the release, use, reporting, and monitoring and evaluation of the FY 2018 Child Protection Program Funds for capacity building of  education stakeholders, as managed by the DepEd Regional Offices (RO).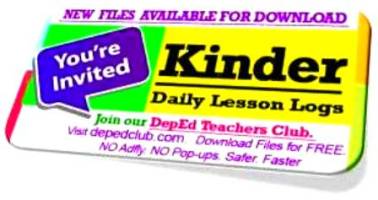 III. DEFINITION OF TERMS
For the purpose of this Order, the following terms are defined as follows:
Capacity Building Activities refer to activities by which DepEd teaching  and non-teaching personnel obtain, retain, and continuously improve their knowledge, skills and
attitudes required to protect school children from all forms of child abuse, violence, exploitation, discrimination, bullying and other forms of  abuse.
Child Protection refers to structures, programs, services and procedures, which are intended to prevent and respond to child abuse, violence, exploitation, discrimination, bullying and other forms of abuse.
External Partners refer to individuals, entities, agencies, and organizations  that work with DepEd in the schools, schools division offices, and regional offices in  the conduct of child protection initiatives. They include, but are not limited to, local government units, other government agencies, international agencies, non- government and civil society organizations, and other private and corporate  entities.
Positive and Non-Violent Discipline of Children is a way of thinking and a  holistic, constructive and pro-active approach to teaching that helps children develop appropriate thinking and behavior in the short and long-term and fosters  self-discipline. It is based on the fundamental principle that children are full  human beings with basic human rights. Positive discipline begins with setting the long-term goals or impact that teachers want to have on their students' lives, and everyday situations and challenges as opportunities to teach life-long skills and values to students.
IV. POLICY STATEMENT
The DepEd hereby adopts the Implementing Guidelines on the release, use, reporting, and monitoring and evaluation of Child Protection Program Funds managed by the DepEd Regional Offices for the conduct of capacity-building activities on Child Protection to uphold the zero tolerance policy for any act of child abuse, violence, exploitation, discrimination, bullying and other forms of abuse.
V. PROCEDURAL GUIDELINES
Fund Allocation and Release
The total amount allocated for Fiscal Year (FY) 2018 for all ROs, excluding the Autonomous Region in Muslim Mindanao, is three million seven hundred twenty thousand pesos (Php 3,720,000.00). Program funds amounting to two hundred thirty-two thousand five hundred pesos (Php 232,500.00) will be downloaded through a Sub-Allotment Release Order (Sub-ARO) by the DepEd Central Office to each of the covered regions for the conduct of capacity-building activities at the regional level.
After receipt of the Sub-ARO, the RO shall request the corresponding cash requirements through the issuance of Notice of Cash Allocation from the Department of Budget and Management Regional Office (DBM-RO) concerned.
In order to strengthen the capacity of teachers, guidance counselors and advocates, school heads, and other education stakeholders, the said funds shall be used to finance the conduct of the following activities:
Training on Positive Discipline in Everyday Teaching; and/or
Training-Seminar on Child Protection.
These activities are selected in compliance with Section 5 of D.O. 40, s. 2012, which states that ROs are encouraged to support capacity building activities on the prevention of child abuse, violence, exploitation, discrimination, bullying, and other forms of abuse, promotion of the use of positive and non-violent discipline, and peer mediation and conflict resolution.
The Chief of Human Resource Development Division, in partnership with the Legal Unit or the Focal Person on Child Protection, shall lead the conduct of the above-mentioned activities. Sample Activity Design and additional guidelines are contained in Enclosure 1.
Funds for the conduct of the aforementioned activities shall be utilized for the following:
Supplies and materials;
Board and lodging;
Meals and snacks for pre-training activities; and
Transportation and honoraria of resource speakers.
The following objects of expenditure shall not be allowed:
Personnel services covering salaries, wages, and overtime pay;
Utilities, such as, electricity, water, internet connection, which are funded from the regular Maintenance and other Operating Expenses; and
Capital outlay, such as purchase of equipment and gadgets.
Should there be an excess of funds, such may be used for other activities directly related to Child Protection. However, if the funding is insufficient to cover the conduct of the capacity-building activity, additional expenses shall be charged against the Training and Development or Gender and Development Funds or through the support of external partners.
The RO shall ensure that all procurement of goods and services using the funds conform to the provisions of Republic Act No. 9184 or the Government Procurement Reform Act and its Revised Implementing Rules and Regulations, and other applicable laws and rules.
Liquidation and Accountability
Each RO is accountable for the disbursement and liquidation of funds based on the activities set forth in these guidelines, subject to the usual budgeting, accounting, and auditing rules and regulations.
The RO must submit a narrative report after the conduct of the activity (Enclosure 2) and a physical and financial accomplishment report on the utilization of funds (Enclosure 3), both duly signed by the Regional Director.
The reports shall be submitted by the ROs on or before December 15, 2018 to the Office of the Undersecretary for Legal Affairs, 3rd Floor, Mabini Building, DepEd Complex, Meralco Avenue, Pasig City through email address: childprotection@deped.gov.ph .
Monitoring and Evaluation
To ensure proper implementation of this Order and utilization of funds, monitoring and evaluation shall be conducted by the Office of the Undersecretary Legal Affairs in coordination with the Quality Assurance Division of the ROs.
VI. EFFECTIVITY
This Order shall take effect immediately and until completion of activities covered by this Order or until sooner amended, repealed, rescinded, or superseded.
---
We at DepEd Teachers Club are always on the process of uploading 4th Quarter – Kindergarten Daily Lesson Log (2019 DLL). As requested, here are the file links. The remaining files will be uploaded soon. Please check this section from time to time.
Download these files for Free. Virus Free. Safer. Faster.
Update!  4th Quarter – Kindergarten Daily Lesson Log (2019 DLL)
New versions and additional files to be uploaded soon. Other Grades' DLL files are already uploaded. You may check them now.
We are always on the process of uploading new files.
For additional updates and unannounced uploads, please visit this section from time to time.
Like us on Facebook to get INSTANT UPDATES. CLICK HERE
You can also BOOKMARK this page in your web browser by clicking Ctrl+D in your keyboard for faster access in the future. Thank you fellow Teachers. 
We at DepEd Teachers Club are always grateful to all our File Authors and File Contributors. Credit goes to all of them. Let us all give them thanks and show our support for all their works.
We are also thankful for all our File Editors, Sharers, Tech Volunteers and fellow Teachers for helping us and making this kind of service possible.
Was this helpful? Like and Share for others too.